הודעות
הירשם לפרסומים
"
Google Breadcrumb enables you to create a variety of mobile learning applications and allows you to make your application work with only three additions to plain text. Infinitely scalable, easy to create, and readable on Internet-enabled smart-phones or computers, Google Breadcrumb gives you maximum output for the development time.
Learn about some use cases:
Help data-center technicians troubleshoot problems on the datacenter floor.
Teach novice nurses how to interpret patient symptoms the way expert nurses do.
Educate new managers about how the decisions they make affect the happiness of their teammates.
Assist a new learning and development professional who wants to choose a survey tool.
Engage kids in a Choose Your Own Adventure® style, text-based learning game.
Choose Your Own Adventure is a registered trademark of Chooseco LLC."
http://groups.google.com/group/google-breadcrumb-devs/web/google-breadcrumb-information
What is Google Breadcrumb?
Google Breadcrumb is a platform to develop branching mobile learning scenarios for smartphones. It is also the name of the Android reader application that is used to view and interact with these stories. The Google Breadcrumb stories might be decision trees or troubleshooting guides. Google Breadcrumb works best to reinforce concepts from another learning experience, provide the opportunity to apply knowledge in real-world scenarios, or simulate decision-making tasks.
המסמך שהוא שלח הוא בגרסה של READ ONLY, אז אי אפשר לתת עליה משוב...

לאור הבקשות להלן האתר של צלמיות חופשיות.
תהנו
אשר
מוצר מעניין - חבל שעוד לא יצאה גרסת אנדרויד..
תראו איך  נראה איפון הדור ה 44.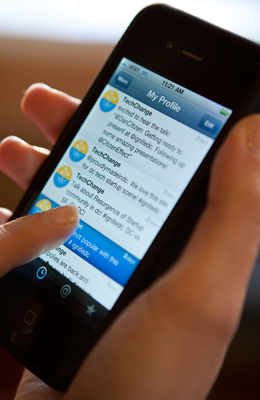 The mobile phone is rapidly bringing communication to the most remote areas of the world. NGOs, governments and companies alike are beginning to realize the potential of this ubiquitous tool to address social challenges. This three-week online professional development certificate course will explore successful applications that facilitate economic transactions, support public health campaigns and connect learners to educational content. It will also critically engage with issues of equity, privacy and access. Participants can expect a dynamic and practical learning environment with a number of real-world examples and case studies.
Course Topics:
Banking the Unbanked: the Promise of Mobile Money Systems
Mobile Diagnostics and other Tools for Public Health Delivery
New Approaches to Monitoring, Evaluation and Data Management
Many to Many Communication the Integration of Mobiles and Radio
Mobile Learning: Best Practices for Education on the Move
Technologies:
MPesa (Mobile Money Transfer Platform)
RapidSMS/Souktel (Mass Texting Software Interface)
Sana Mobile (Mobile Diagnostics Platform)
Medic Mobile
TxtEagle
FreedomFone
Mobiles are commonplace in secondary schools, but can they be used for teaching? Find out on the Guardian Teacher Network this week
If there's one thing you'll find in the pocket or bag of every young person in secondary school, it's some kind of mobile device.
From the smartphone to the iPad to the Nintendo 3Ds, the range of mobile devices is growing. The education secretary, Michael Gove, wants to ban mobiles from school. But while some see them just as entertainment, many teachers and educators know that they can be used in exciting ways in class.
On the Guardian Teacher Network, Doug Belshaw, a researcher at Northumbria University, a former history teacher and one of the driving forces behind the viral backlash to the education secretary's comments, "govephonehome", has prepared a guide to how mobile devices can be used for learning. What about asking students to record their ideas to play back later? Or the application that features all the works of Shakespeare and other classics that students can use for reading along in class?
To see
the full guide
go to the Guardian Teacher Network.
First off thanks for participating in the workshops!More info about CeLeKT at www.celekt.info and check out my page for publications. I hope we can have an online discussion about the Design Toolkit.

You are also free to contact me at daniel.spikol@lnu.se

A week has passed and hopefully you had a some time for some reflection about the workshop and if you could answer a few questions in order to start a group discussion for those interested.

THANKS in advance
You can access the google doc
here
The questions are below
1. Overall, can you briefly describe how the tool kit made you think about your project? Did you reflect about a specific part of your project?
2. Did the learning features, landscape factors, task interactions, design, and technology help you think about your project in a different way, beneficial or not?
3. Can you name which one of the 5 tools was most useful?
4. Can you name the least useful tool for your team?
5. Would you use the toolkit again and what would you improve? (e.g. Time to complete, discussions, clarity of tools)
6. Do you think more time is needed to use all the tools?
7. Are you planning to use the online version?
8. Any other comments, thoughts, suggestions?